How inflation affects software prices
January 3, 2023
/
/
Comments Off

on How inflation affects software prices
About: Licenseware specializes in license analysis automation and development to get licensing insights, from any data source, in minutes. Find out more about delivering better services on our website 👈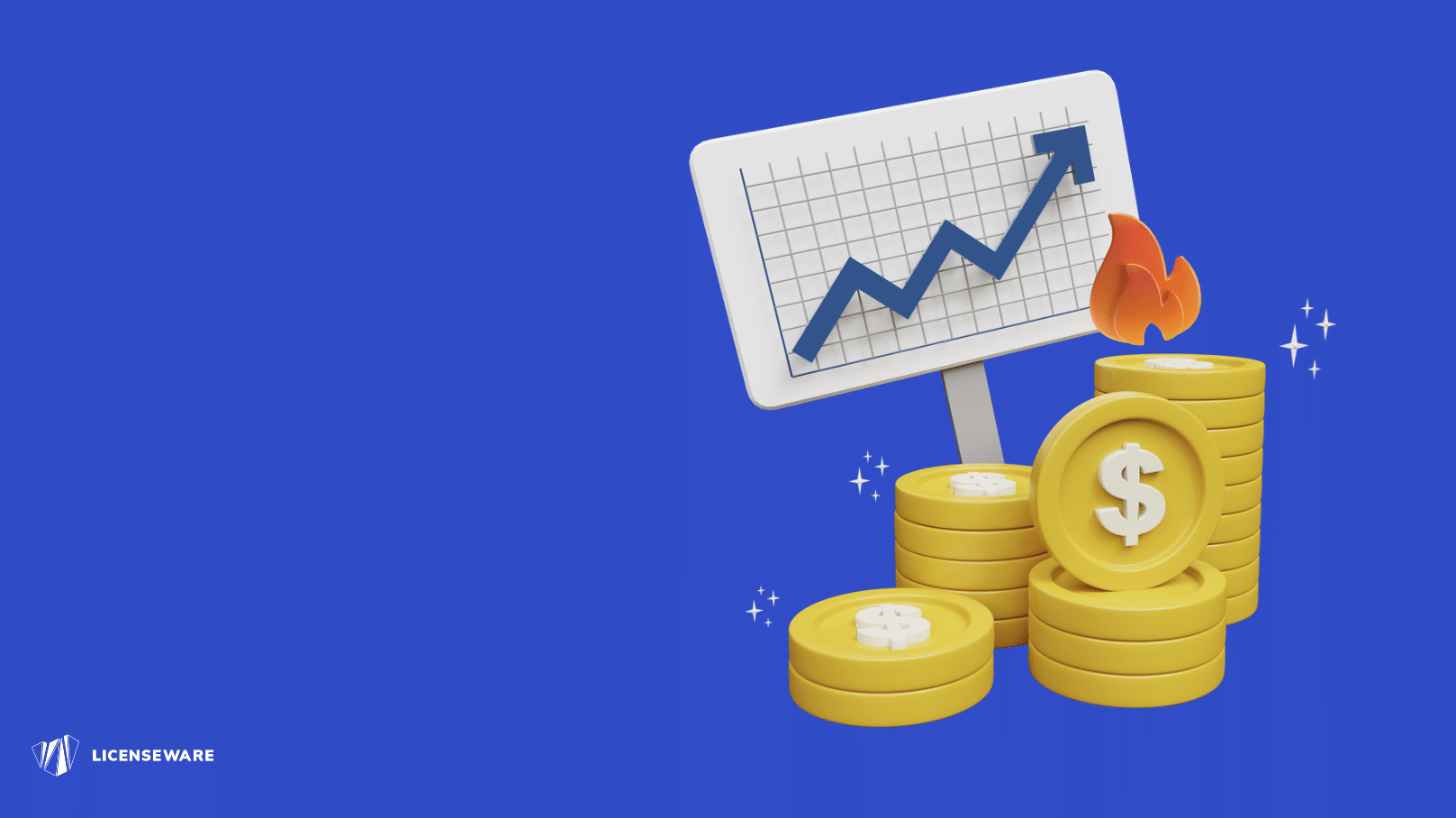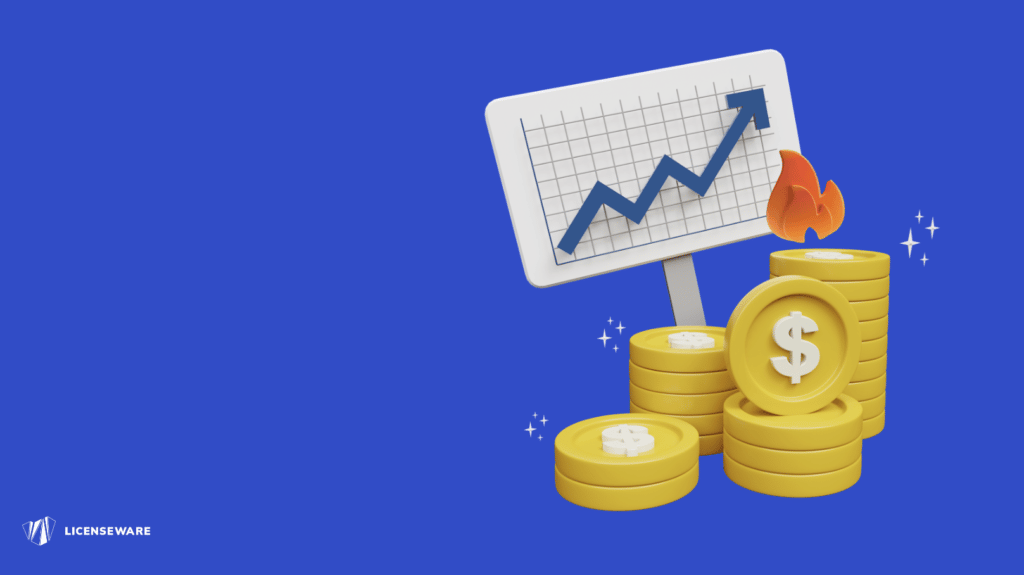 You're not alone if you're feeling the pinch at the gas pump or grocery store. Inflation is currently at a record high, with the consumer price index in the US hitting 9.2% and Europe seeing rates nearing 10%.
This is due to various factors, including post-COVID spending, supply chain issues, and other economic factors (like all the "free" money we printed).
The software industry also feels the impact, with publishers and vendors raising their prices. But don't worry. There are things you can do to protect your ITAM or SAM budget. One key thing to aim for is ensuring you're not paying for more licenses than you need and preparing for audits. It kinda goes without saying, but it's always good to mention (like the safety instructions on a plane).
In general, it looks like software costs are on the rise for a few reasons beyond just general economic trends. According to Forrester Research, the price of application software has increased in recent years due to the centrality of software to digital businesses. Essentially, software is considered "mission-critical" for many businesses, and vendors can raise prices without losing demand, leading to high and stable margins. Examples include Adobe's price hike for its Creative Cloud offering and Microsoft's increase for its Office lineup earlier in 2022. However, Forrester also notes that inflation, higher interest rates, and geopolitical turmoil are not expected to significantly impact enterprise software uptake, with the sector a projected growth of 12% in 2022.
Prices may rise, but with some planning, you can make sure you're not breaking the bank. Several key software publishers have released information about increased prices due to inflation. Keep an eye out to see if your vendors are on the list, and stay up to date on the latest pricing changes.
With all these price increases, it's essential to make sure you're prepared for your software contract negotiations. This means knowing what you own and what you need, being aware of the incentives for your publisher's sales team, and considering cost-effective ways to purchase what you need. You may also consider using automation to support your internal resources and optimize your IT spending quickly without putting too much strain on internal operations. If you want to learn more about cost savings and cost avoidance strategies during these tough economic times, don't hesitate to reach out or follow our blog for more valuable insights.
Licenseware can help you create an automated Effective License Position for your Oracle and Microsoft software to ensure you're only paying for what you need to keep things running smoothly. Remember that it's a good idea to review and optimize your position 60-120 days before your renewal to make the best case for renegotiation.
If you find our articles useful, register for our monthly newsletter for regular industry insights 👇