Navigating Tier 2 Software Publishers: Audits and Compliance
July 18, 2023
/
/
Comments Off

on Navigating Tier 2 Software Publishers: Audits and Compliance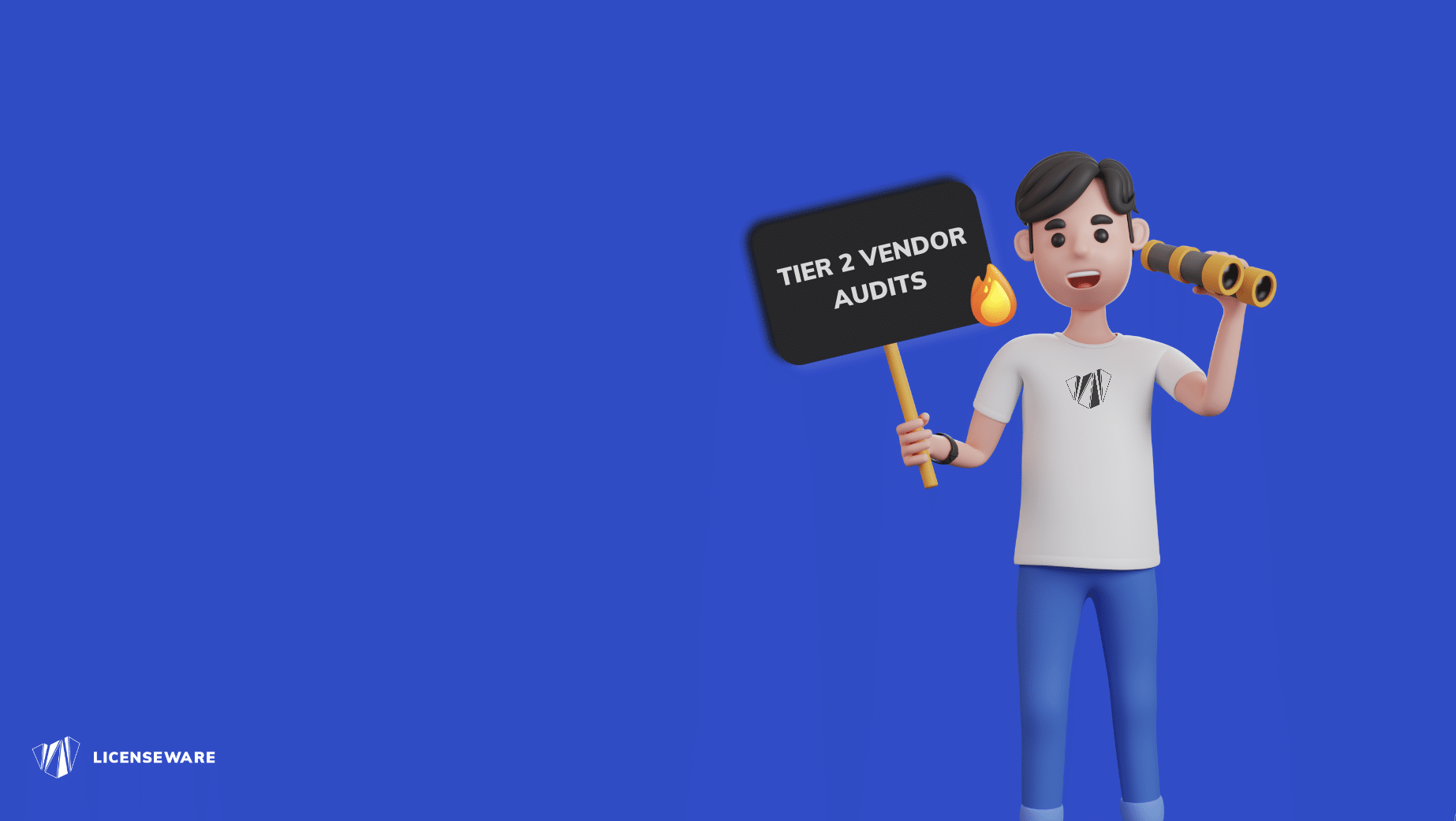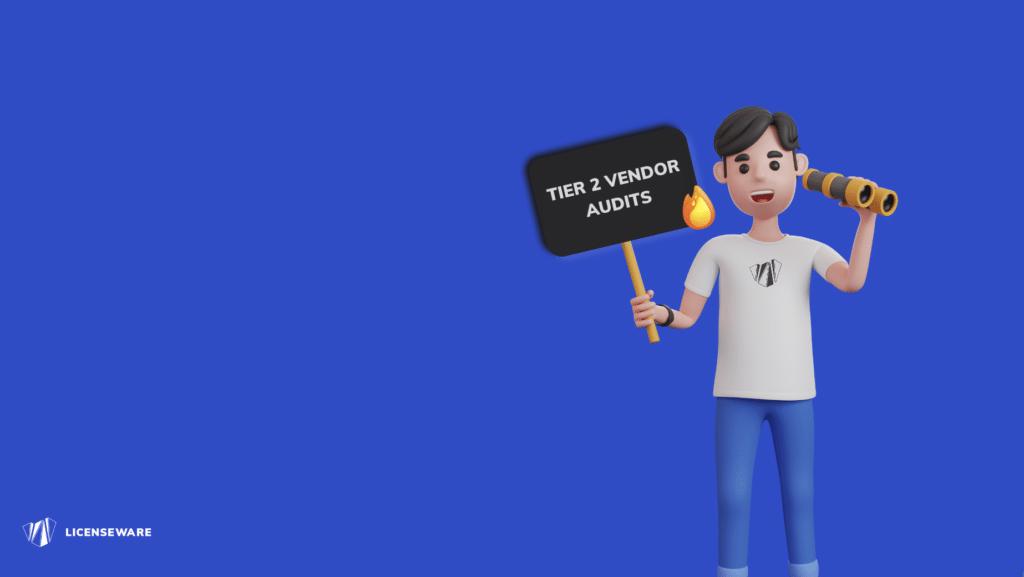 Navigating the world of software giants like SAP, Oracle, and IBM, we're all aware of the risks 😱 and headaches of software audits. But what about the smaller publishers 🧐 in your portfolio?
Managing software assets can prove difficult, especially dealing with less-known or "tier 2" publishers and even more so with "longtail publishers" that provide unique software products with less market reach. Many organizations may overlook the compliance risks 😨 tied to these lesser-known software assets, which can potentially result in legal implications and financial penalties 💸. By properly tracking and managing these software products, you can save on auto-renewals and reduce audit risk.
This article will delve into the current audit risk associated with tier 2 publishers, with insights from one of our audit experts on what to look out for. For a more comprehensive view on managing audits, consider our eBook, "Managing a Software Compliance Audit" 📖.
Who are these vendors, you ask? 🤔
"Tier 2" vendors refer to any non-major software publishers that develop and sell software for specific industries or business functions, such as design software for architects or appointment systems for healthcare organizations. While they may have fewer customers, their software carries significant compliance risk if misused. Understanding their unique licensing terms is crucial, though it may require some research and expert assistance 🕵️‍♂️.
We like to reference the 80/20 rule in managing software – implying that 80% of your organization's software spend is with 20% of your publishers. However, is the same amount of risk embedded in the 20% spent on tier 2 publishers? Often, the attention is so heavily focused on tier-one publishers that risk with these other publishers gets overlooked 🙈.
A calculated approach 🧮 to balancing risk and spending will be most beneficial to your Software Asset Management (SAM) program. Our team at Anglepoint regularly assists our enterprise clients with prioritizing publisher activities to manage both spending and risk proactively.
Psst… 👇
Need help in managing your Software Assets? Licenseware creates great SAM content, but even better SAM automations! 💪
Get Software insights in minutes today using our apps ⏱
Or book a call with one of our specialists 🧙‍♂️
Who's auditing and why? 🧾
In Q1 2023, we conducted a poll among our audit teams to identify who was auditing our clients. Many reported being approached by tier 2 software publishers for a thorough or preliminary audit.
To help navigate this, we sought the insight of our audit specialist and Senior Lead Consultant, Chris Hayes, for tips on managing audits with these smaller publishers. He offered advice on dealing with audits from several companies, including Dassault Systemes, Adobe, Quest, SUSE, BMC, Autodesk, Informatica, Micro Focus, Veritas, Broadcom, Tibco, and iText 🗂️.
In these tough economic times 💰, all businesses, including smaller publishers, are seeking ways to balance their books by auditing their software assets. It's crucial that your audit preparedness doesn't solely focus on your large software publishers. By staying informed and taking a proactive approach to license compliance, you can maintain a fully compliant and optimized software environment 💼.
The inclusion of tier 2 publishers in your SAM strategy is critical for ensuring full compliance with your organization's software environment. Don't forget to review and manage renewals to avoid auto-renewing unnecessary software and to purchase only what you need 🎯.
If you find our articles useful, register for our monthly newsletter for regular industry insights 👇