Licenseware Founders Event 2023
June 19, 2023
/
/
Comments Off

on Licenseware Founders Event 2023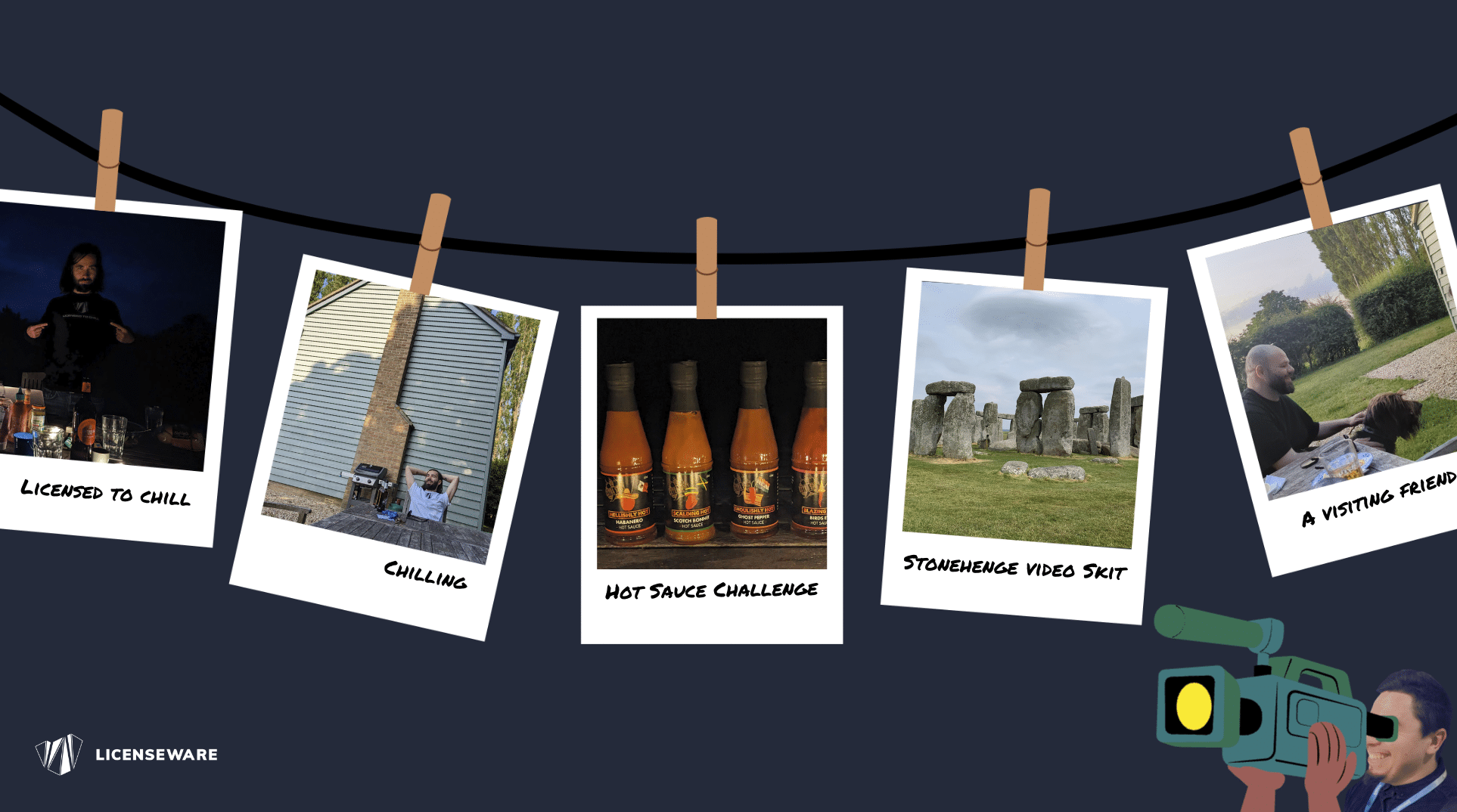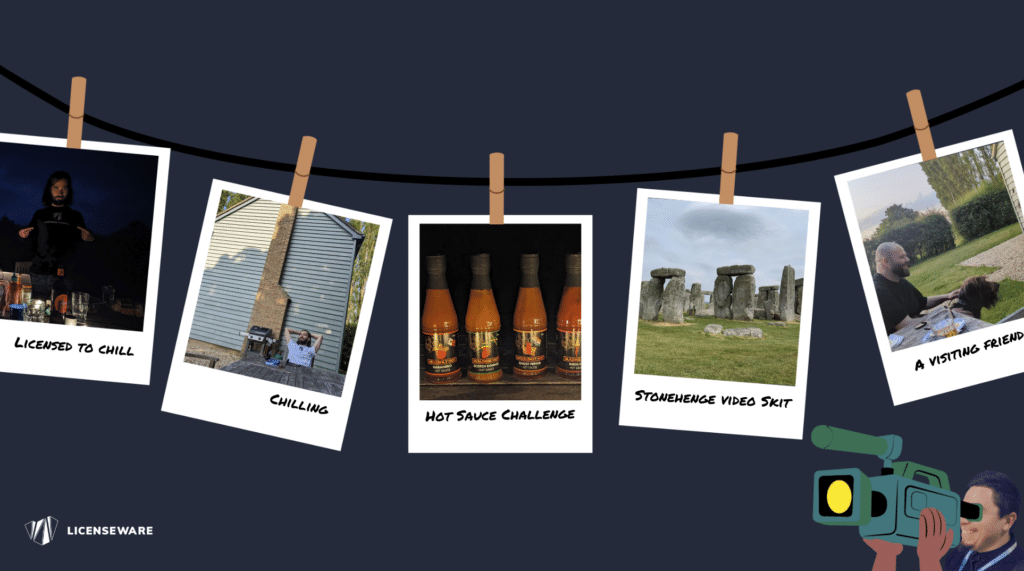 Greetings from the heart of the Oxfordshire countryside! After an enlightening week at the ITAM Review's Wisdom EMEA, our incredible trio of founders, Alex, Ciprian, and Chris, embarked on a thrilling journey to the Founder Event 2023. From Thursday through Sunday, our founders immersed themselves in a whirlwind of activities, laughter, and deep thought. Here, we share some snapshots from the unforgettable weekend that was as much a celebration of our journey so far as a collective brainstorm for the road ahead.
First stop: Stonehenge! In the spirit of exploration and learning, the founders took a trip to this historical marvel. As they stood in the shadows of the ancient, mysterious monoliths, it was a moment of reflection on how far we've come as a civilization and how far we, as a start-up, have journeyed from our humble beginnings. The trip served as a humbling reminder of the power of time, endurance, and vision – qualities that resonate with our own values.
Next on the agenda was a tantalizing hot sauce challenge. True to the disruptive spirit of our start-up, this challenge was not just about who could handle the heat but also about embracing new experiences. It was a fiery competition that showcased the determination, resilience, and fun-loving nature of our founders.
The weekend was also filled with engaging founder interviews. Open and insightful, these conversations provided an opportunity for our founders to share their experiences, reflections, and advice. It was a chance for them to speak their minds, discussing everything from the challenges of entrepreneurship to their vision for the future of our company.
A key part of the Founder Event was brainstorming and ideation. The founders came together in a series of intensive sessions fueled by the serene setting and the collective desire to innovate. These sessions were filled with vibrant discussions, creative ideas, and plans for the future, leaving everyone energized and inspired.
And what's a weekend getaway without some hearty food? The founders savored four sumptuous BBQs under the sun, bonding over delicious meals and sharing stories. This laid-back setting provided an ideal backdrop for more casual conversations, fostering a sense of camaraderie and unity.
Finally, we can't forget our visiting friends. A couple of furry doggies were an integral part of the event, bringing an added layer of joy and warmth to the weekend. Their presence was a testament to our belief in the importance of work-life balance and the rejuvenating power of companionship.
As we wrap up, we want to give you a heads-up: We've got a ton of footage from the event, the Wisdom conference, the Stonehenge visit, founder interviews, and more. Our team is currently sifting through this treasure trove of memories to create exciting content for you all. So, keep your eyes peeled for new videos coming your way soon!
The 2023 Founder Event was a spectacular celebration of our past, present, and future. It was a testament to our commitment to innovation, our passion for our work, and our belief in the power of camaraderie. As we return to our daily routines, we carry with us the inspiration, joy, and unity we found in the Oxfordshire countryside. Here's to the journey ahead!
If you find our articles useful, register for our monthly newsletter for regular industry insights 👇