Licenseware @ ITAM Review Wisdom EMEA London
June 16, 2023
/
/
Comments Off

on Licenseware @ ITAM Review Wisdom EMEA London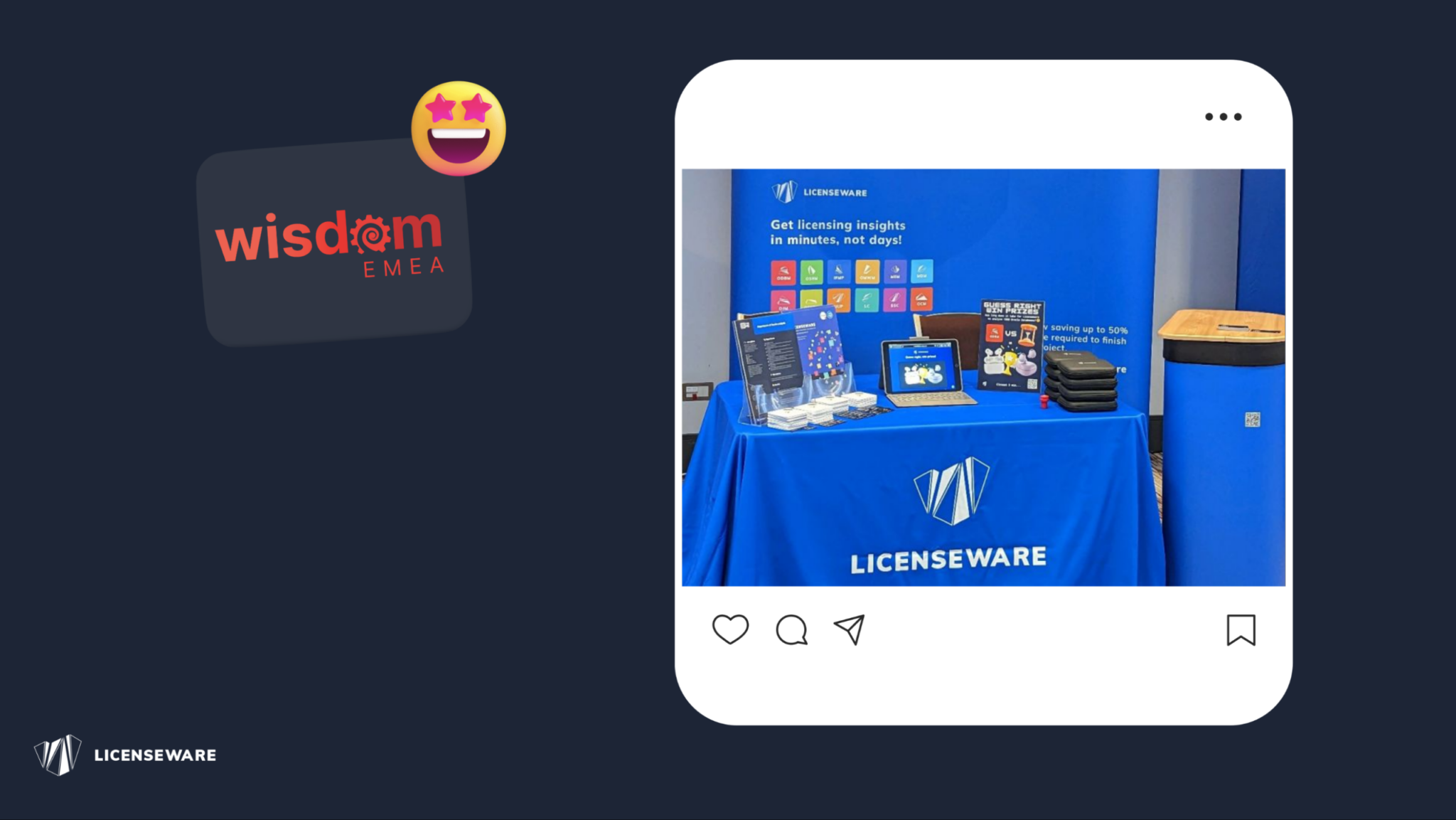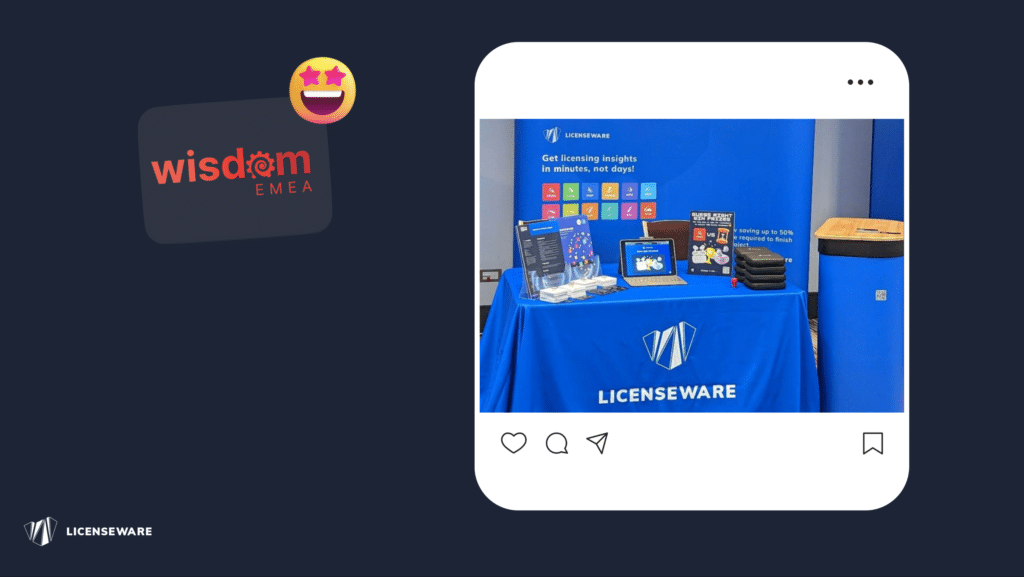 Last week, the air was electric. It buzzed with anticipation and enthusiasm. The reason? The ITAM Review Wisdom EMEA 2023 had brought us together. For the first time, we saw a record number of Licenseware team members converging in one place, the palpable sense of excitement and infectious energy that still lingers in our hearts and minds. 🥳
Hosted by the esteemed ITAM Review, this event held a unique significance for us. As a sponsor, we had the opportunity to interact with our partners, some new faces, and others we've known for a while. But the charm of this event lay not just in the face-to-face meetings but also in the delightful encounters with those we've known only through the digital windows of LinkedIn and YouTube.
A sincere note of gratitude goes out to the ITAM Review for creating such a well-organized and beneficial event. We extend our heartfelt thanks to all our partners who graced us with their presence, turning our humble booth into a buzzing hub of industry ideas, laughter, and camaraderie.
Relive the magic of the event through our short highlight video. It encapsulates the spirit of the event, the beautiful moments we shared, the laughter, the brainstorming, and the sense of community that defined ITAM Review Wisdom EMEA 2023. Check out the video here 👇👇👇
In the spirit of celebration, we also bring good news for all the Oracle enthusiasts out there. We are proud to announce that we are sponsoring #Oracle5Live on June 6 at London County Hall! If you haven't registered yet, the registration is free and the link can be found in the comments. We encourage you all to take advantage of this amazing opportunity and join us as we continue to embrace, learn, and grow in this dynamic IT industry.
All in all, ITAM Review Wisdom EMEA 2023 was an unforgettable experience for the Licenseware team, one that we'd relish for times to come. The event truly marked a grand reunion, allowing us to create deeper connections and strengthen our sense of purpose.
Here's to many more such gatherings where we can learn, inspire, and journey forward together. Thank you for being a part of our incredible journey. Enjoy 😘.
Stay tuned for more updates, and until then, keep innovating!
If you find our articles useful, register for our monthly newsletter for regular industry insights 👇